A Look at Chicken Recipes in Sri Lanka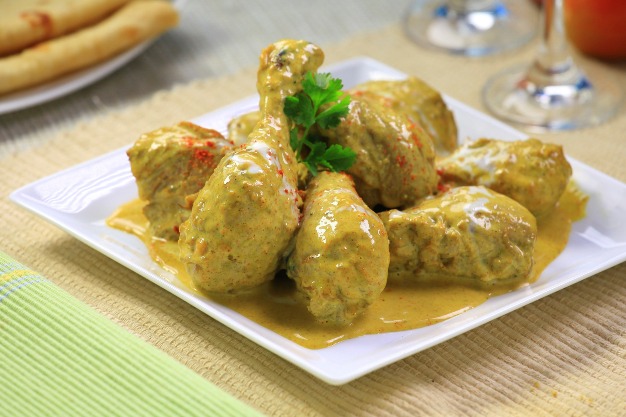 March 07, 2022
Chicken is one of the most favored food items across the globe and it's no wonder why, with chicken being a very versatile type of meat to cook and enjoy in a variety of ways. From deep-fried and roasted, yo baked, and barbequed, chicken dishes are a true treat to the tastebuds. Packed full of flavor and goodness, chicken is the perfect choice for those who want to enjoy a hearty meal as well as for those who are conscious about their health and fitness.
When it comes to Sri Lanka, we islanders generally like our chicken hot, fiery, and chock full of flavor, usually smothered in some sort of spicy gravy. With just the right ingredients, chicken recipes in Sri Lanka can make any ordinary meal special and completely delicious. Chicken can be prepared in so many different and delicious ways, including baking, grilling, barbecuing, frying, and boiling, among many others. It can be made into sausages, skewered, tossed in salads, grilled, breaded, deep-fried, or used in various curries.
Chicken has a universal preference over other forms of protein because it comes with a number of nutritional benefits too. It has a low quantity of saturated fatty acids and this is why people prefer chicken over other forms of meat. Instead of eating meat with high levels of unsaturated fatty acids that will increase your blood cholesterol levels, white meat like chicken is a safer, healthier, and tastier option, thanks to its being a source of high protein and low-fat content. Chicken meat contains about two to three times as much polyunsaturated fat as most types of red meat. A 100g serving of baked chicken breast contains 4 grams of fat and 31 grams of protein, compared to 10 grams of fat and 27 grams of protein for the same portion of broiled, lean steak.
Be it, kids or adults, everyone enjoys a good chicken dish, thanks to its versatility and low food cost. Chicken's neutral flavor and healthy nutritional profile make it especially adaptable to different cooking styles, especially when it comes to chicken recipes in Sri Lanka. Sri Lankan chicken recipes take varying forms, from spicy, saucy affairs to mild, mellow, and buttery goodness.
Chicken is also more widely consumed than any other meat and it's no surprise considering people love the taste and practicality of chicken. It marries well with a variety of flavors, cooking methods, and recipes and it's relatively easy to prepare. For health-conscious individuals, chicken is high in protein, low in calories, rich in essential vitamins like iron, zinc, and vitamin B, and low in fat and cholesterol, making it ideal for those who want to enjoy the taste of good food without sacrificing on their health goals. Chicken can be paired with many seasonings and spices including marinades, breading, and rubs to accommodate a variety of recipes from across the globe. It can be used as a main meal, in sandwiches, salads, snacks, and appetizers and is suitable for serving any time of the day, hot or cold.
There is a significant variation in cooking methods amongst cultures and even in different parts of Sri Lanka. Common methods include roasting, baking, roasting, and frying. Western cuisine usually has chicken prepared by deep frying for fast foods like chicken nuggets, chicken lollipops, or Buffalo wings. They are also often grilled for salads or tacos or tossed in noodles, rice, and pasta. Whatever method chicken is prepared in, there's little doubt that the dish is a winner at any given time.