Reviving the family meal with Chicken during pandemic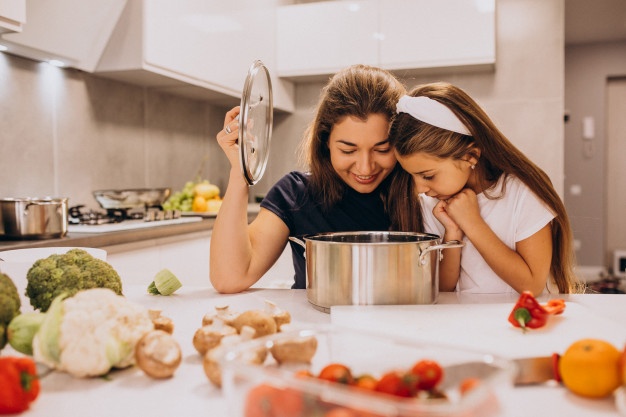 January 20, 2022
The Chicken Dinner is certainly a lockdown winner! A seated family dinner is undoubtedly a great way to revive family bonds, and it sometimes takes you back to nostalgic recipes like the Sunday Roast.
According to Google search research, the pandemic has resulted in an additional 3 million chicken recipe queries per year. The rationale for family meals is compelling, yet genuine obstacles in our daily lives often make it difficult to get together. However, with more families staying at home to limit the spread of COVID-19 now is a good opportunity to re-establish and revive the tradition of a warm, happy family meal together.
Making a meal will most likely be stressful if you don't know how to cook. When you add in time constraints and children with varying meal preferences, the meal becomes even more chaotic. Try making uncomplicated dishes like a "chicken soup" or a "simple pot roast with veggies" to keep things simple. These can help relieve stress while still providing a healthy, kid-friendly meal.
Chicken Soup

This is the perfect recipe for a rainy day where the ingredients are chosen to save money during this pandemic, and without any compromise on delicious flavor, and nutrition.

How to make:
Place 1 whole chicken skin on a pot, with 1/2L water, 3 tbsp. of chicken stock powder, 5 bay leaves, 1 peeled onion, 1 carrot cut into chunks, 1 celery stick thickly sliced, 2 tsp. of mixed dried herbs, 1/2 tsp. of salt and pepper into a large soup pot. Bring to boil, then reduce heat to a rapid simmer for approximately one hour.
Meanwhile, cook pasta as per packet instructions until al dente (firm, yet fully cooked) Drain and set aside.
Remove the chicken and stock vegetables from the broth. Leave the stock vegetables aside if you want to use them later.
Debone chicken, roughly chop the meat and return to the pot.
Add corn kernels, creamed corn, carrots, celery and 2 cups of vegetables of choice. You can opt for your little ones' favorites for this option.
Simmer for a further 45 minutes, check seasoning, add salt and pepper and additional chicken stock powder if necessary.
Serve with garlic bread for a complete family meal and see how those smiles keep coming!
Pot Roast with Veggies
This is one of the most popular recipes, and for good reason. It's an incredibly simple recipe that tens of thousands of people have tried and loved.
When it comes to chicken recipes, this one is ideal if you have a long day ahead of you and a lot to accomplish. The Pot Roast recipe takes very little time to prepare. You only have to sear the meat and put the ingredients together before the oven does the rest.
How to make:
Start by seasoning the meat with salt, pepper and thyme.
In an oven, heat up your vegetable oil. Once it's hot, sauté the roast in it until it is deeply browned on both sides.
Searing your pot roast before slow cooking helps to add more texture to your meal, adding a crispy edge to the meat.
Peel and cut up your potatoes, carrots, pumpkin, onions and garlic cloves and put them into your oven or large pot around the sides of the roast, but make sure to leave room for the roast itself.
Garnish with some olive oil and rosemary for that beautiful aroma, put on the lid, and set it to cook on medium-high heat for three hours. You'll have a delicious dinner waiting for you, and the whole house will smell wonderful.
Family meals are more nutrient-dense. According to a Harvard research, families who eat together are twice as likely to consume their recommended five servings of fruits and vegetables as those who do not. Children who have meals with their families eat a larger variety of foods and are less fussy eaters. Family meals allow members of the family to get together, strengthen bonds, and improve relationships. They foster a sense of belonging, which boosts self-esteem and builds a special bond amongst the family. We hope this helps you re-build the beautiful tradition of family meals, especially during these trying times!